HOW EACH THREE-HOUR CLASS IS RUN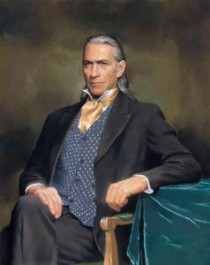 In general the model poses for 25-minutes at a time with 5-minute breaks and a longer 15-minute break after the first 1-1/2 hours. 
While the model is posing, only the instructor and the student with whom he/she is working engage in conversation. This allows everyone to concentrate with ease and also affords students the chance to learn from the instructor even when they themselves are not the direct object of instruction. Out of courtesy and respect for other students, late-comers to class wait until a modeling break to enter and set up their workstations.
Regarding models, the school makes every effort to hire experienced, professional models who are easy to work with. In addition, over the course of a year, it strives to use models who range in age, gender, ethnicity, and attire.
In the event that students think the model's pose needs to be adjusted to maintain the integrity of the original position, they address their concerns to the assistant in charge of posing the model, Cliff Questel (on Saturdays), Caroline Pittman (on weekdays), or Hannah Frank (occasional basis). This Assistant then checks the pose and if necessary, addresses the model directly to make adjustments. This arrangement prevents discord and confusion from arising, and instead creates a calm, focused environment for the students and the model.
Cliff, Caroline and Hannah also assist with other student inquiries to ensure that everyone has what he or she needs—whether that's an open easel or bench or a crucial supply that's unexpectedly run out.