FIRST SATURDAYS & WEDNESDAYS OF THE MONTH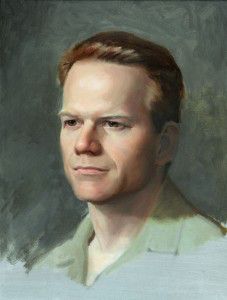 Students arrive early to stake out their positions in relation to the model. They can then keep their spots for that entire month.
On the first class session of each month, a new model arrives and, under Mr. Halstead's direction, establishes a single pose that he or she will maintain for the month. Typically, the Saturday and Wednesday models differ. However, when Saturday afternoon classes are offered, the model remains the same throughout the day and usually retains the same pose for both the morning and afternoon classes.